Firstly, thanks for CannonBall, I'm really enjoying it.
I think I have spotted a car sprite bug with 2 of the games vehicles. It is the Mercedes-esque car and the Pickup vehicle. The 2 sprites of those vehicles are permanently stuck in their 'downhill' state on both level and uphill road. I spotted them straightaway, and then compared them to the arcade sprites. Please look at the pics below:
Arcade
version showing how they should look on level road: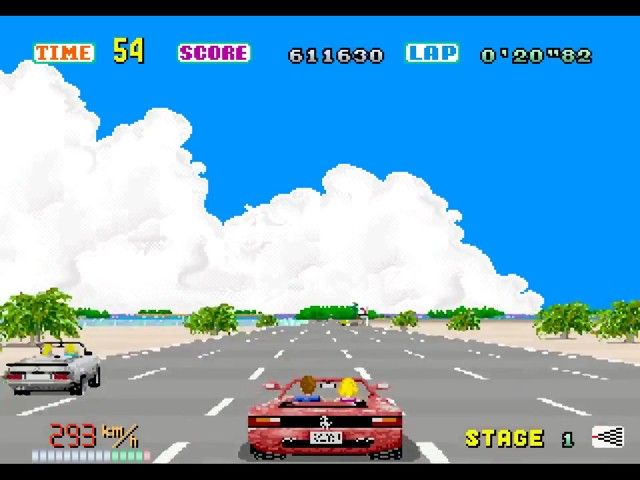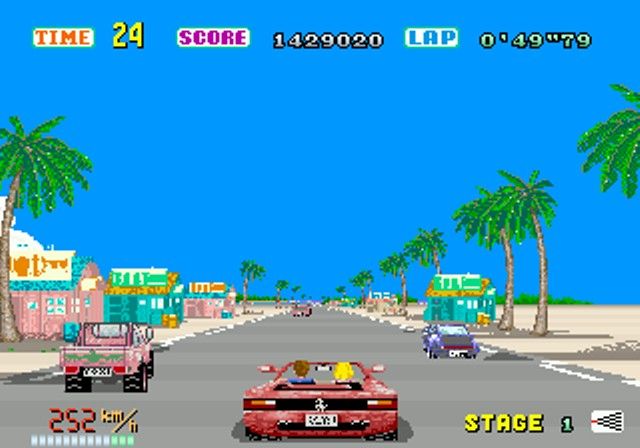 CannonBall
version showing Mercedes-esque car stuck as its 'downhill' sprite on both level and uphill road: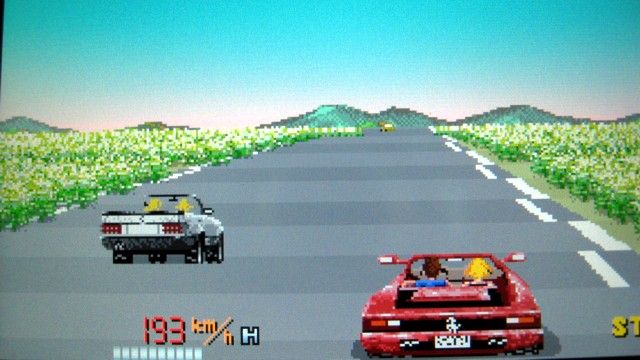 As you can see, it doesn't quite look right on the CanonBall version. The Pickup vehicle does the same thing too. These 2 vehicles are the only ones I've noticed with this issue.
Thanks in advance.